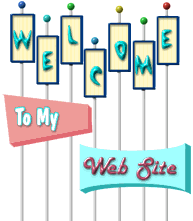 Tom Dufresne My Web Site!
Here are some of my things and areas you may enjoy


Links to my radio pages


The Reloaders! Rock and Country Band


Nebraska Women's Gymnastics


My Photo Gallery, Most recent to 2005


Nebraska Sports Medicine Protocols


My Musical Past and Present-Pictures and songs


Street and Smiths/ESPN's Final 2017 Top Ten Athletic Student Trainer/Internship Program Poll


National Athletic Trainers Association


The web pages for Nebraska Athletic Medicine


Great Site for Looking up Hams


ARRL Amateur Radio Web site

Viewed Best with Microsoft Explorer 8.0 or better.
send Tom Dufresne an e-mail!